Families lose their rhythm all the time. Each person in the house has a competing agenda, from the parent trying to keep up with work, down to the baby with a yo-yoing nap schedule. If it feels as though everyone is marching to a different drummer, it's because everyone is.
Like a game of Candy Land or Chutes & Ladders, you might occasionally cross paths, keep pace together for a few strides, or spot one another on a bend on the path. You'll get a temporary flush of satisfaction when this happens, but it's only a matter of time before a split occurs again.
The emotional, physical and cognitive toll that comes from rhythmic discord in the family gets worse when it accumulates over time. Eventually, everyone needs to get back in sync. It's not easy when so many tempos are playing at once. Luckily, one of the most valuable cures is 100% free and it can happen anywhere and at any time.
All it takes is pausing together to catch the same beat again. Sometimes, you have to give the process a little nudge. Reset the metronome to a cadence that works for the whole family. There are limitless ways to achieve this. And there's only one rule: Do it together.
Put on your shoes and head out for a group walk. Have a family meeting to problem-solve a collective issue. Fix a bothersome household snafu as a team. Rearrange the playroom for fun. Play a game. Plan a family garden. Make art in unison.
Or very literally, put on some tunes when you're together and let the beat seep into your family's collective consciousness. Bonus points if you end up having a family dance party.
Your preferences will depend on your family. You can allocate 10 minutes or an entire day. The benefit is real no matter how you're able to fit it in, but it works best when it happens with some regularity. So, go ahead and turn up that music every chance you get!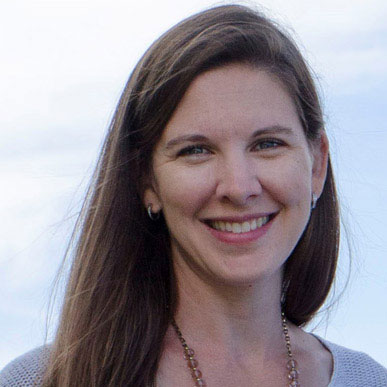 About the Author
Kerry Galarza, MS OTR/L is the Clinical Director and a pediatric occupational therapist at Elmhurst Counseling. She provides specialized assessment and intervention with children of all ages and their families. Kerry engages clients with naturally occurring, meaningful home-based methods to empower autonomy and maximize functioning.