ABOUT US
We are glad you are here! Unlock your potential and transform your struggles into opportunities! Reach your goals through partnering with us.
The Midwest Institute & Center is a premier counseling and coaching practice located in Elmhurst, IL, serving Chicago's West suburban communities. Our mission is to create long lasting relationships with clients to help you transform and grow your potential.
We are independent practitioners providing assessment, counseling, and consultation to individuals, families, and organizations who are interested in optimizing health, careers, and overall well-being. Our training in psychology, human development, family, and team dynamics allows us to provide you with personal guidance, tools, and expertise to advance yourself, your relationships, and career.
MEET OUR CLINICAL TEAM
Our team of experienced therapists, career coaches, and clinical social workers are ready to partner with you.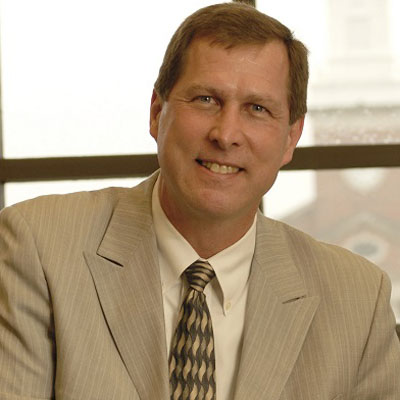 STEVE RITTER, LCSW
Executive & Career Coach
Steve is the Founder and Managing Director of the Midwest Institute & Center for Workplace Innovation. He has served as a teacher, author, consultant, human resources director, health care administrator, and licensed clinical social worker since 1977. A fellow of the American College of Healthcare Executives, Steve has provided coaching, therapy and team development services to thriving schools, businesses and organizations. Steve is the author of Team Clock: A Guide to Breakthrough Teams. He is also the Founder and CEO of the Team Clock Institute, LLC. Steve teaches on the faculty of the Center for Professional Excellence at Elmhurst College where he earned the President's Award for Excellence in Teaching in 2000 with subsequent nominations in 2005 and 2010.
CARA MILIANTI, LCSW
Therapist & Coach
As a small business coach, consultant, and advisor, Cara has partnered with organizations in the human services industry to optimize operations and maximize results. With a specialization in management, program development, training, transition planning, and business continuity, Cara integrates the clinical and operational requirements to empower team effectiveness and business deliverables. Cara's partnership strengthens her business partners and elevates their organizational structure.
Earning a Bachelor's degree in Social Work from Indiana University and a Master's degree in Social Work from University of Illinois Jane Addams College of Social Work, Cara has immersed herself in a broad spectrum of professional engagements enabling her to deploy targeted intervention skills in interpersonal, family, group, community, and organizational settings.
Adults | Families | Life Transitions | Clinical Supervision | Leadership Coaching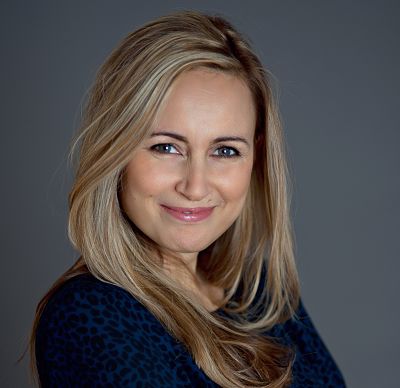 KRIS KIRILOVA, LCPC
Therapist & Career Coach
Kris is a licensed clinical professional counselor specializing in life transitions, career changes, work-related challenges, anxiety and depression. Focus areas typically include prioritizing work/life balance, improving personal or professional relationships, and adjustment to change. Kris offers a collaborative and warm atmosphere helping clients to re-connect with their inner voice, clarify values, and gain insight. She utilizes an integrative approach with a focus on client's strengths, using cognitive behavior therapy, narrative career counseling, and solution-focused therapy.
As a career changer herself, she understands the difficulties with career transitions and demands of today's workplace. Kris earned a Master's degree in Clinical Psychology at Roosevelt University. In her earlier work, she provided career counseling at a university center, and now continues to work in private group practice as a therapist & career counselor. Kris provides counseling and coaching to diverse individuals.
Adults | Life Transitions | Career Counseling | Work Challenges & Stress | Relationship Issues | Anxiety | Depression | Cross-cultural Issues | Health & Fitness
KATIE MCDOUGALL, LCSW
Therapist
Katie provides a supportive, safe place to help find solutions to problems by meeting her clients where they are and offering a non-judgmental attitude. Katie specializes in working with adults, children, adolescents, and families. As a Licensed Clinical Social Worker, she has a broad spectrum of experience counseling individuals in a variety of settings including hospitals, community centers, health clinics, and schools. 
Earning a Bachelor's degree in Psychology and Sociology from Elmhurst College and a Master's degree in Social Work from University of Illinois Jane Addams College of Social Work,  Katie has counseled and supported individuals of all ages in a variety of stages of their lives.   She is passionate about supporting her clients' strengths and independence and prides herself in the ability to make her clients feel understood and motivated.
Children | Teens | Families | Anxiety | Depression | Behavioral Issues | Parenting | ADHD | Divorce | Grief & Loss | Depression | Women's Issues | Sexuality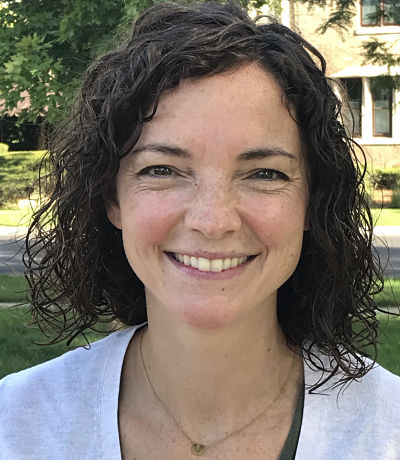 MEGHAN MCCARTHY, LCSW
Therapist
Meghan works with expecting and new moms to explore healthy partner communication and the importance of self-care during the exciting, albeit stressful, transition to parenthood. 
As a licensed clinical social worker, Meghan has 15 years experience exploring and cultivating a variety of skills with her clients, such as healthy communication, identifying meaningful and personalized self-care strategies, and the importance of self-advocacy and setting boundaries. She graduated from Loyola University Chicago with a Master's in Social Work, and from the University of St. Thomas – Minnesota with a Bachelor's in Social Work. 
As Meghan became a mom, balanced work with family, and needed to find refueling time for herself, she quickly realized how essential all of those skills are to self-care and maintaining a positive sense of self throughout the transition to motherhood.   
Expecting Moms | New Moms | Self-Care | Parenting | Women's Issues | Anxiety | Stress | Life Transition | Family-Work-Life Balance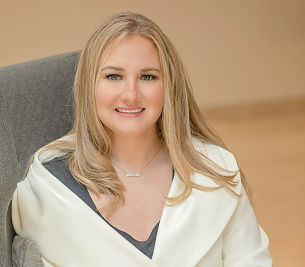 NICOLE FRANCEN, PSY.D.
Clinical Psychologist
Dr. Nicole Francen is a Licensed Clinical Psychologist with a broad range of experience and a passion for working with children, adolescents, and transitional age youth. She specializes in working with individuals with Autism Spectrum Disorders and their families. 
Dr. Francen first gets to know the person, learns their interests and strengths and then works towards meeting client goals. Client goals often include: developing friendships and significant relationships, managing difficult emotions, improving social skills, establishing independence, and learning skills to be successful in school, work, and community.
Nicole creates an enjoyable and safe meeting place where a person feels valued and understood for being just who they are. She has worked on both sides of IEPs, in therapeutic day schools and public schools. She considers herself and advocate and an ally for families in schools and the community.
Dr. Francen earned her Bachelor's Degree from Elmhurst College and her Master's and Doctorate Degree from the Illinois School of Professional Psychology at Argosy University. She completed an APA accredited internship at San Bernardino County Department of Behavioral Health in California and her Postdoctoral Fellowship at New Connections Academy in Palatine (a therapeutic day school for high functioning children on the Autism Spectrum).  
Children | Adolescents | Special Education | Families | Autism Spectrum Disorders | Behavioral Issues | Anxiety | Social Skills | Clinical Supervision | Consultation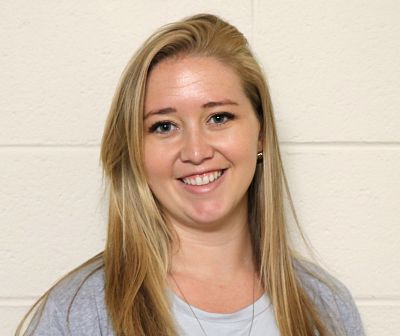 RACHEL SURPRENANT, LSW
Therapist
Rachel is a Licensed Social Worker who earned her Master's in Social Work from Loyola University of Chicago in 2019, specializing in Mental Health and working with Children & Families. Rachel completed two clinical internships, first working as a Community Support Specialist for Thresholds, and second as a Primary Therapist at Ann & Robert H. Lurie Children's Hospital in their Partial Hospitalization Program. Rachel also worked for Lurie Children's as a Behavioral Therapist for 5 years on their inpatient, partial hospitalization unit, and outpatient groups.
Rachel currently serves as the Program Director of Tuesday's Child Chicago, a non profit organization that focuses on providing specialized behavioral support for children and their parents. In this role, Rachel supervises all programming, including a therapeutic preschool, behavioral intervention group, parenting classes, and in-home visiting program, utilizing her expertise in child development and behavioral management while fostering positive connections between children and their families. 
Under the supervision of the founder Steve Ritter, Rachel is providing outpatient therapy with a clinical focus on work with children with social/emotional challenges and their families. Her various experiences in both intensive and long-term services make her well-equipped to help with any range of behavioral needs. Rachel specializes in working younger/school age children demonstrating disruptive or challenging behaviors at home or school, including difficulty following directions, aggression, tantrums, and emotional dysregulation. Rachel also works to assist
families with how to manage these difficulties while maintaining a safe and positive bond with their child. Rachel uses an individualized and strengths-based approach with all her clients to ensure both child and parent feel understood and comfortable with how to maintain positive change in their home. Rachel is available in both Elmhurst and Chicago for appointments.
Children | Families | Behavioral Issues | Positive Parenting | Emotional Regulation | Social Skills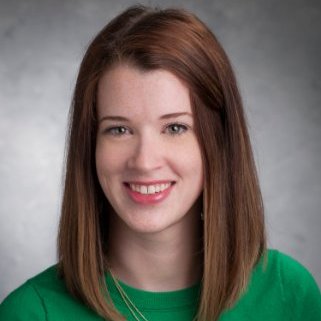 EILEEN JOYCE, LCSW
Therapist
Eileen is a Licensed Clinical Social Worker who is passionate about helping people lead successful lives. Eileen has had years of experience in a mental health setting working with individuals in crisis. Eileen has worked with individuals of all ages but specializes in working with adolescents and their families.
Eileen's empathy and understanding have allowed her to aid a diverse clientele population. In combination with these skills, Eileen has been able to leverage her experience to foster a safe and comfortable environment for clients to thrive.
Eileen received her Bachelors degree in Psychology from Elmhurst College and her Masters degree in Social Work from Loyola University.
Depression | Anxiety | Trauma | Family Conflict | Women's Issues | Parenting | Self- Esteem | Relationship Issues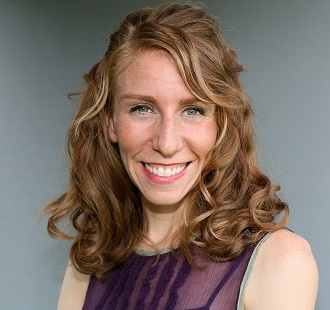 ELIZABETH BAILEY, LCSW
Therapist
Elizabeth specializes in working with athletes of all ages, abilities and backgrounds, and addresses a wide range of factors that may affect athletic performance. Elizabeth's unique skill set as a Clinical Social Worker, national caliber collegiate track/cross country athlete and present role as an elite runner for New Balance Chicago Racing Team make her well­-equipped to provide therapeutic interventions that help clients get the most out of their athletic performance. She understands that fitness and hard work do not always yield the results one hopes for, and it is at that point that therapy can be used as a performance tool to identify what the issues may be. Elizabeth provides a non-­judgmental, comfortable therapeutic environment that is open to anyone looking to get the best results from their hard work and dedication.
Elizabeth Bailey has several years of experience working as a Clinical Social Worker in a hospital setting, specifically working with organ transplant patient population at a large urban university hospital. Some of her specialties are adjustment to illness/chronic illness, access to pertinent resources and crisis counseling.
Adults | Athletes | Anxiety | Depression | Chronic Illness | Athletic Performance | Health & Fitness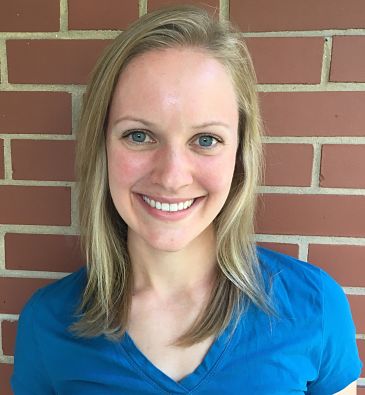 JESSIE BOBLICK-URIBE, LCSW
Therapist
Jessie is a licensed clinical social worker who is bilingual (English/Spanish). Jessie completed her Bachelor's Degree in Social Work from Syracuse University in 2010 and her Master's Degree in Social Work from the University of Illinois at Chicago in 2012. Jessie enjoys working with children and adults.
She has been studying mindfulness and meditation since 2009 and, likes to incorporate mindfulness into psychotherapy. She also completed a certification as a yoga teacher in 2015. Jessie has a passion for interweaving mindfulness, yoga, somatic work, and breathing exercises with traditional psychotherapeutic approaches. She aims to use mindfulness and yoga to help clients overcome current difficulties and also to provide clients with skills that they can use once therapy is over.
Children | Adults | Anxiety | Depression | Trauma | Stress | Behavioral Issues | Grief & Loss | Parenting | Family Conflict | Mindfulness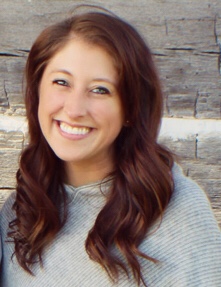 JAMIE DOBKOWSKI, LSW
Therapist
Jamie is a Licensed Social Worker who focuses on trauma-focused therapy, anxiety, and depression. Jamie has a broad spectrum of experience counseling individuals of all ages and backgrounds, but specializes in children and families. Earning her Bachelor's Degree in Psychology from Elmhurst College and her Master's Degree in Social Work from Loyola University of Chicago, Jamie provides a safe space to empower individuals to become stable and healthy. Jamie is passionate about meeting people where they are and walking with them as they work toward wholeness, health, and thriving. She takes time to understand her clients' concerns and works in partnership to develop goals that are realistic and reachable.
Children | Families | Trauma | Anxiety | Depression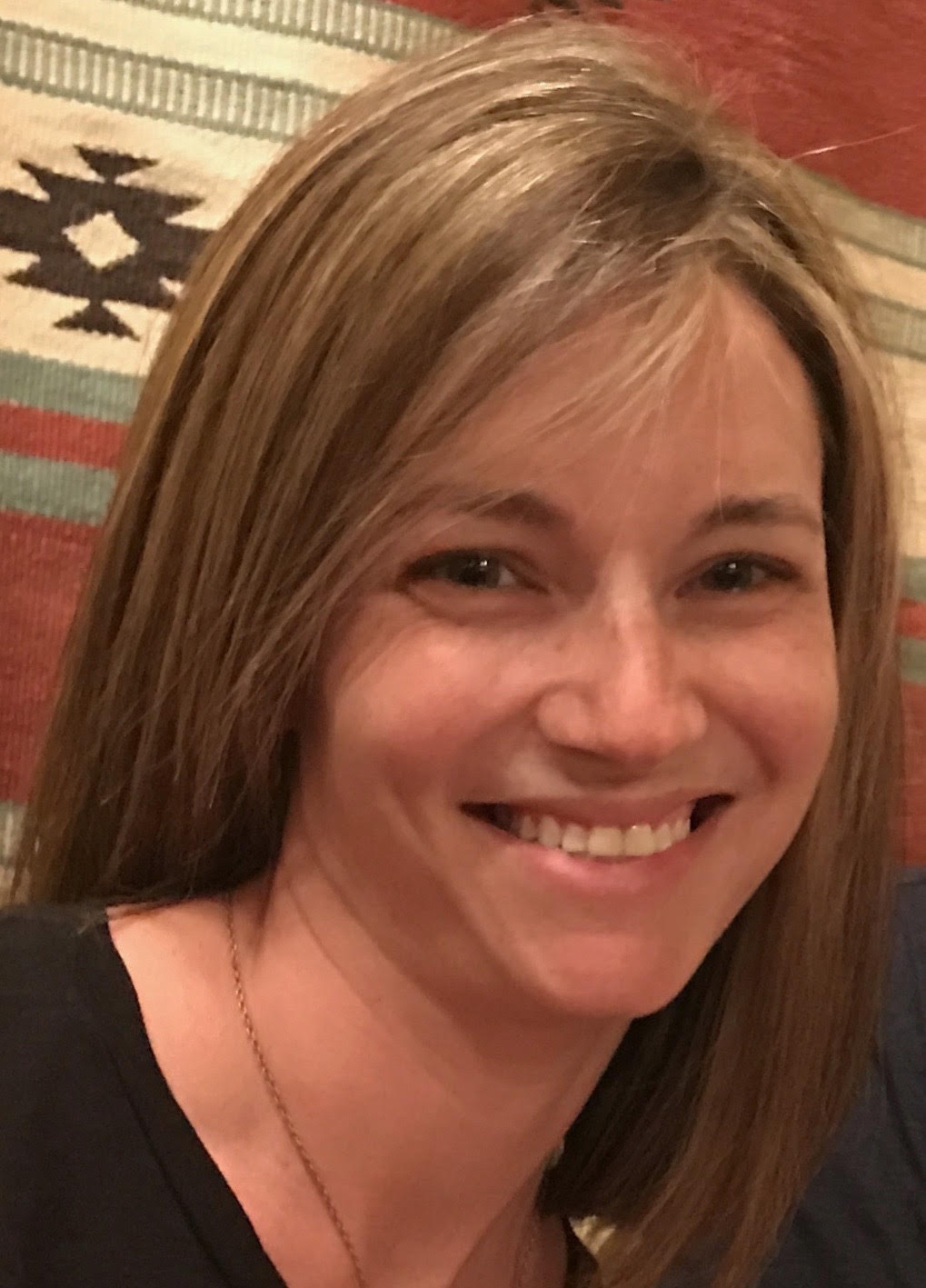 TANYA BRITTON, LCSW
Therapist
Tanya is a Licensed Clinical Social Worker specializing in children and families. She has worked extensively within the school system and understands the challenges that children face in this rigorous environment. Tanya specializes in working with children who are having challenges navigating peer relationships, understanding indirect social cues, and maintaining focus and attention during structured and unstructured class settings. Tanya has successfully worked with teachers and school administrators to create classroom environments that promote student success. Additionally, she has worked with parents to transfer such successes to the home environment.
Tanya earned a Bachelor's Degree from the University of Maryland and a Masters of Arts in Social Work from The University of Chicago. Upon graduation, Tanya began work as a school social worker in Chicago's south and west suburbs. As an Elmhurst resident, Tanya is familiar with District 205 policies and procedures and has collaborated with social workers throughout the district.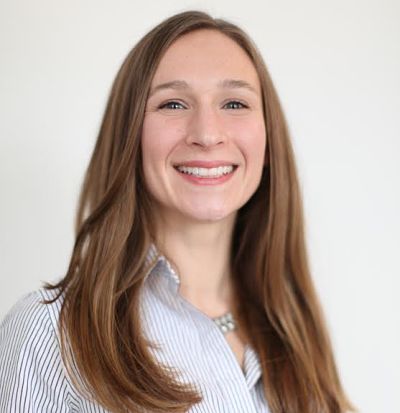 LAURA GETTINGER, LCSW, RDDP
Therapist
Laura brings her breadth of clinical experiences and knowledge of direct clinical practice, theory, assessment, and supervision to her clients and community partners. She is a firm believer in continuing education and empowers the constant need to teach, learn, and contribute to the field in order to best serve individuals, families and communities. Earning her BSW from Miami University and her MSW from Ohio State University, Laura leverages her experience in assessment, referral, intervention, outcome evaluation, and advocacy to specialize in engaged psychotherapy alliances, focused supervision, and best-practice training.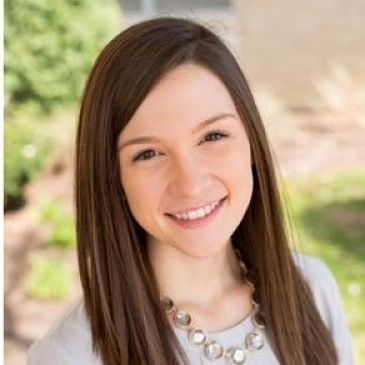 VALERIE SCISLOWICZ, LCSW
Therapist
Valerie possesses an unwavering commitment to promoting the positive well being of groups and individuals facing adversity. Valerie specializes in mental and behavioral health, teaching individuals, groups, and families effective coping skills and empowering them to become stable, healthy, and successful.  Valerie draws upon motivational interviewing, in which she helps her clients lead lives that align with their own personal values and goals.
Valerie holds a Bachelor's degree in Psychology from Elmhurst College and a Master's degree in Social Work from the University of Chicago. She has a broad spectrum of experience that equips her with the knowledge and skills necessary to guide and support clients through their hardships. Valerie has worked in a variety of settings including nonprofit, residential facilities, and hospitals. She has also worked with complex issues such as mental illness, substance use, HIV/AIDS, & LGBTQ, possessing a perspective that celebrates diversity. Valerie's work is driven by a strengths-based approach, viewing vulnerability as an opportunity for resiliency and strengths as a platform from which to launch.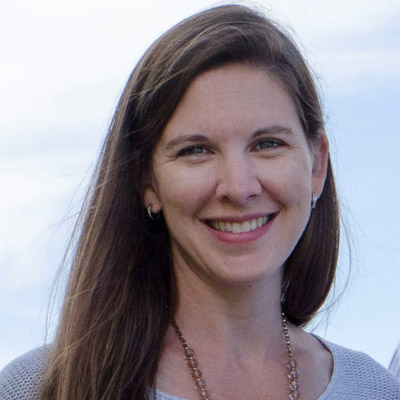 KERRY GALARZA, MS OTR/L
Pediatric Occupational Therapist
As a pediatric occupational therapist, Kerry provides specialized assessment and home-based intervention with children of all ages and their families. Kerry engages clients with naturally occurring, meaningful home-based methods to empower autonomy and maximize functioning. While providing focused experience in sensory processing disorder and the autism spectrum, Kerry partners with the network of professionals collaborating in the targeted care of each child's circumstances. Kerry also provides family-centered occupational therapy services addressing a range of developmental delays in collaboration with the Illinois Early Intervention Program.
Earning her Bachelor's degree in Environmental Sciences and a Master's degree in Occupational Therapy from the University of Illinois, along with extensive training and an Associate's degree in Psychology from the Chicago School of Professional Psychology, Kerry specializes in helping her clients navigate the impact of the environment on their ability to thrive holistically.
Specialties: 
Developing & implementing individualized sensory-based intervention | Promoting independence during activities of daily living | Maximizing adaptive skills | Supporting motor skill development| Family education and support | Assisting children to achieve their unique developmental potential.

DARCY JOSEPHSON, M.S. CCC-SLP/L
Pediatric Speech Language Pathologist
Darcy is a passionate pediatric speech-language pathologist with over 11 years of professional experience serving as a licensed therapist in clinic, home, school, and hospital settings. She graduated from University of Illinois with a bachelor's degree in Speech Pathology and a master's degree in speech and hearing science from Saint Xavier University.
Darcy has worked as a school therapist most of her career, in elementary schools and therapeutic day schools. Most recently, Darcy was a senior therapist for Oak Tree Developmental Center in Chicago, providing therapy in-home through Early Intervention as well as clinic-based individual and group based speech therapy. This also included occupational therapy and physical therapy. She has treated a variety of populations such as children with Down Syndrome, expressive language delay, autism spectrum disorder, social language delay, and sensory processing disorder.
Darcy is currently a speech therapy provider and evaluator for Early Intervention serving DuPage county. She is a dedicated clinician who is creative in her ideas and exceptional at building meaningful relationships with families of young children.
As a resident of Elmhurst, she is excited to build a foundation in this community for supporting the early childhood population and families with Our Play Space and its philosophy to build positive social relationships.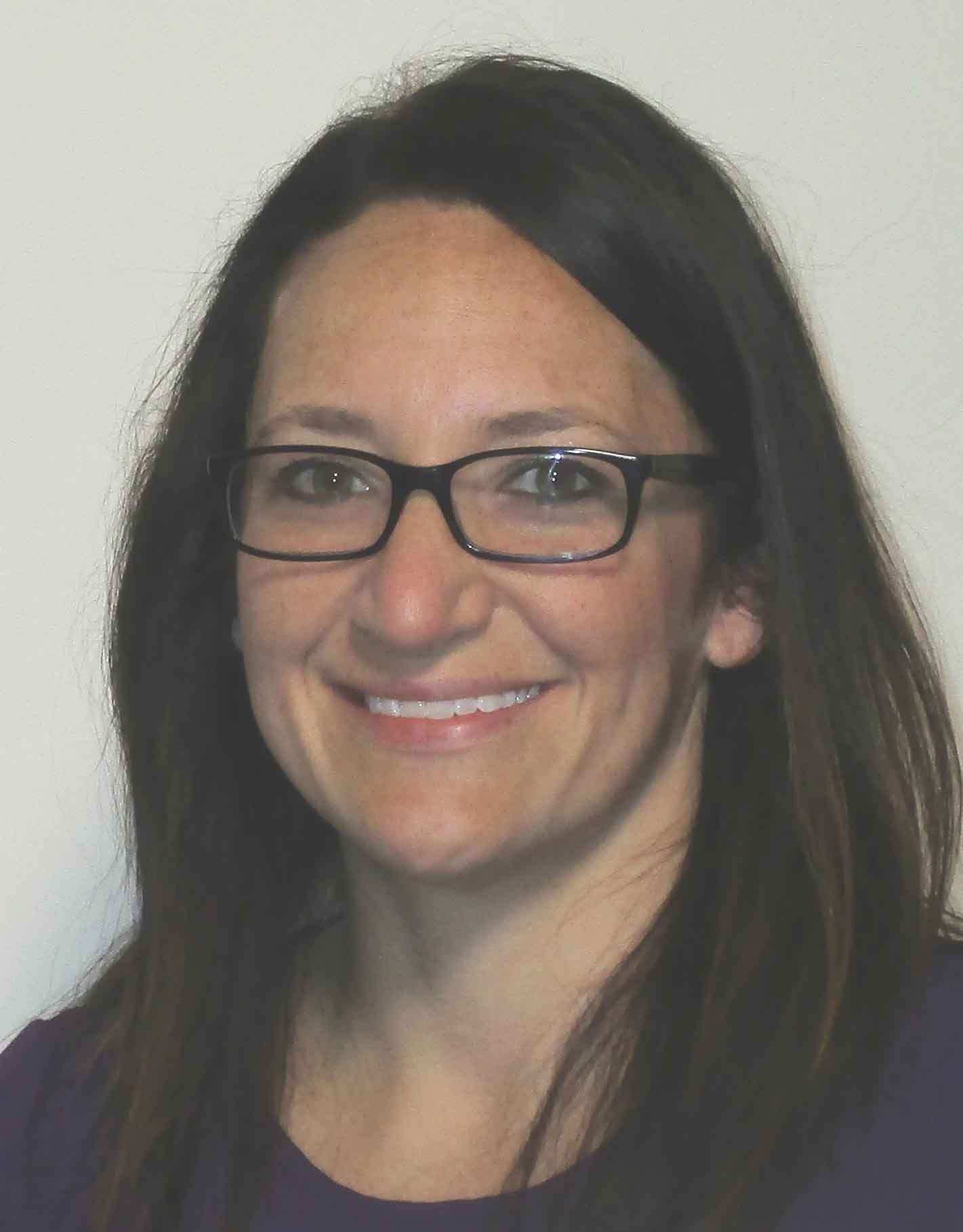 CARLA SCHUIT, MPH, RD, LDN
Registered Dietitian
Carla Schuit is a Registered Dietitian specializing in adult weight management and performance nutrition. She holds Level 2 Adult Weight Management certificate as well as a certificate in Food Law. Carla attained her BS in Dietetics from Michigan State University, completed her internship in Dietetics at the State University of New York at Buffalo and received her Master's in Public Health from Benedictine University.
Carla has worked with a variety of patients in a diverse range of environments such as long-term care centers, mental health facilities, dialysis centers and corporate settings. She is currently the resident Registered Dietitian for the bariatric and weight management department of Northwestern at Central DuPage Hospital. She served a number of inpatient conditions and needs before specializing in weight management and performance nutrition. Carla currently also works with athletes looking to improve their athletic performance.
Weight management |  Meal preparation and grocery shopping | Nutrition facts interpretation | Weight loss support and accountability|  Athletic nutrition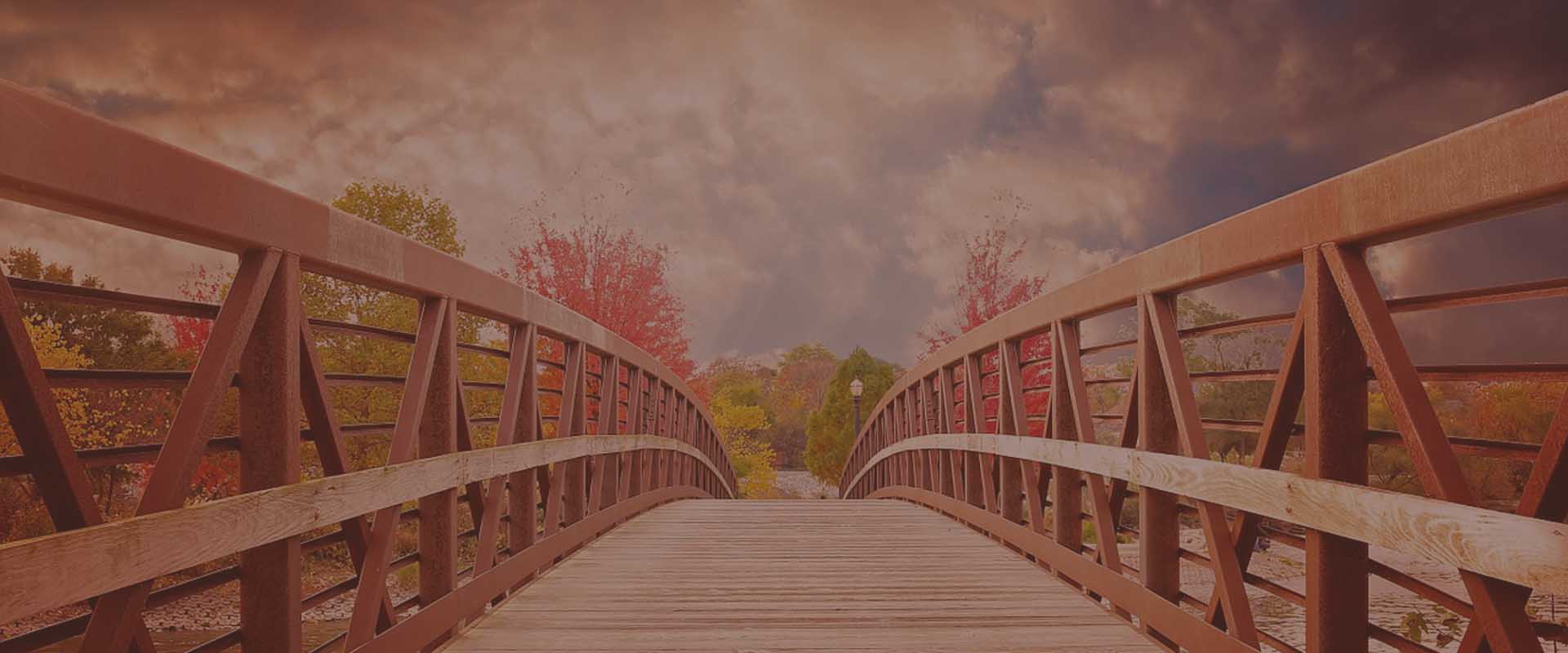 Midwest Institute is a premier counseling and coaching firm located in Elmhurst, IL, serving individuals, families & companies interested in optimizing health. Providing wellness services, career counseling & executive coaching, we help clients in Elmhurst, Oakbrook, Hinsdale, Downers Grove, Glen Ellyn, Wheaton, and Chicago communities.