ABOUT US
We are glad you are here! Partner with us to unlock your potential, transform your struggles into opportunities, and reach your goals.
Elmhurst Counseling is a premier therapy, counseling, and coaching practice located in Elmhurst, IL, serving Chicago's west suburban communities. Our mission is to create long lasting relationships with clients to help you transform and grow your potential.
We are independent practitioners providing assessment, therapy, counseling, and consultation services to adults, children, families, and organizations who are interested in optimizing health, development, careers, and overall well-being.
Our training in psychology, human development, family, and team dynamics allows us to provide you with personal guidance, tools, and expertise to advance yourself, your child's growth, your relationships and career.
MEET OUR CLINICAL TEAM
Our team of experienced therapists, career coaches, and clinical social workers are ready to partner with you.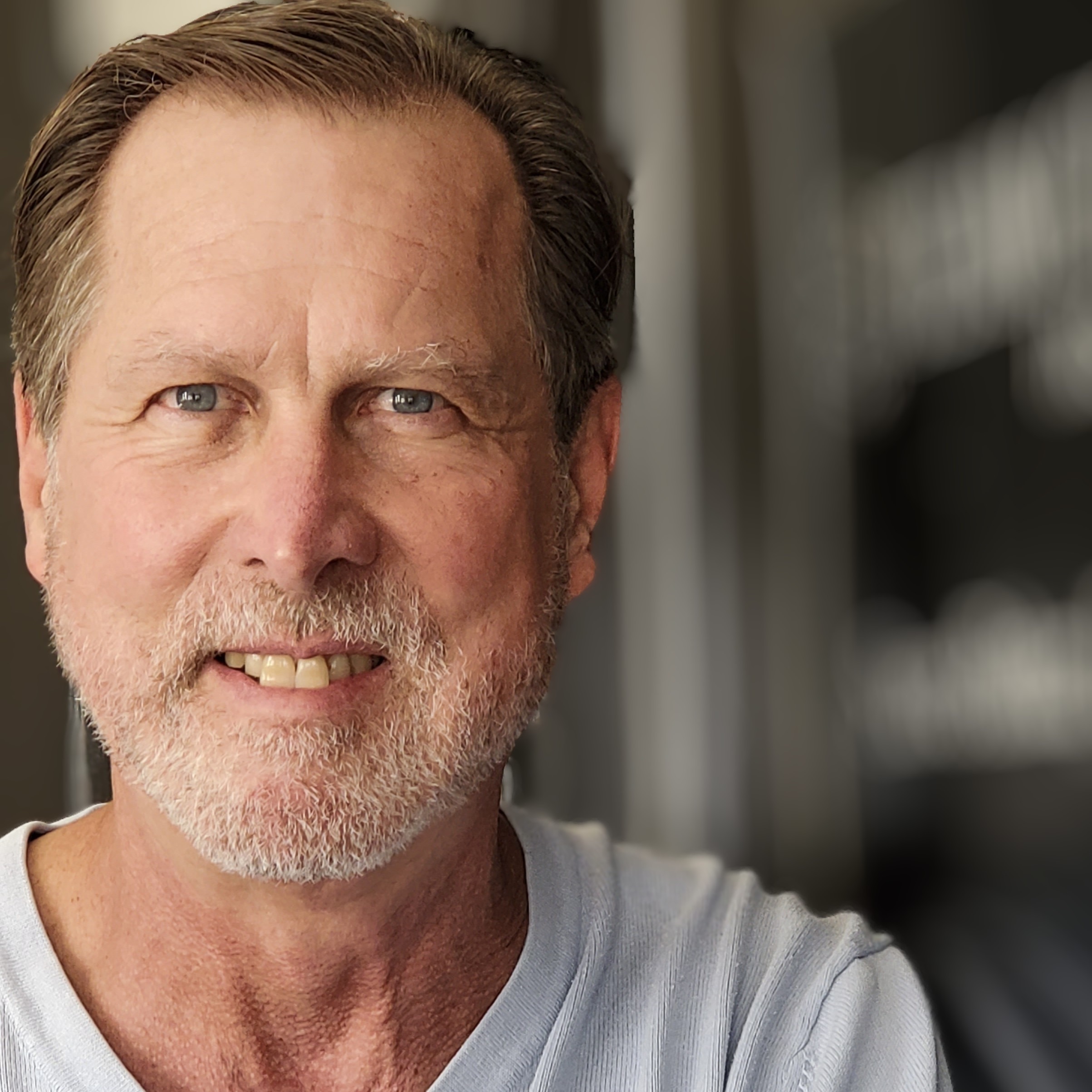 STEVE RITTER, LCSW
Executive Director
Steve is the Founder and Executive Director of Elmhurst Counseling. He has served as a teacher, author, consultant, human resources director, health care administrator, and licensed clinical social worker since 1977. A fellow of the American College of Healthcare Executives, Steve has provided coaching, therapy and team development services to thriving schools, businesses and organizations. Steve is the author of Team Clock: A Guide to Breakthrough Teams. He is also the Founder and CEO of the Team Clock Institute, LLC. Steve teaches on the faculty of the Center for Professional Excellence at Elmhurst College where he earned the President's Award for Excellence in Teaching in 2000 with subsequent nominations in 2005 and 2010.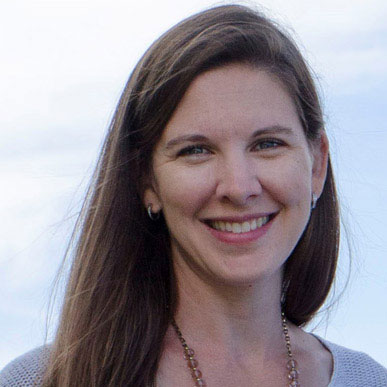 KERRY GALARZA, MS OTR/L
Clinical Director & Pediatric Occupational Therapist
Kerry is a pediatric occupational therapist and the Clinical Director of Elmhurst Counseling. She provides specialized assessment and home-based intervention with children of all ages and their families. Kerry engages clients with naturally occurring, meaningful home-based methods to empower autonomy and maximize functioning. While providing focused experience in sensory processing disorder and emotional regulation, Kerry partners with the network of professionals collaborating in the targeted care of each child's circumstances. Kerry also provides family-centered occupational therapy services addressing a range of developmental delays in collaboration with the Illinois Early Intervention Program.
Earning her Bachelor's degree in Environmental Sciences and a Master's degree in Occupational Therapy from the University of Illinois, along with extensive training and an Associate's degree in Psychology from the Chicago School of Professional Psychology, Kerry specializes in helping her clients navigate the impact of the environment on their ability to thrive holistically.
Children | Emotional Regulation | Sensory Processing | Social Skills | Adaptive skills | Motor development | Family education & support
Kerry has developed a Family Environmental Assessment Tool (FEAT) in conjunction with Steve Ritter, co-authored Elevating your Kid's Growth, and authored: Widen The Lens: Hidden Forces That Shape Kids.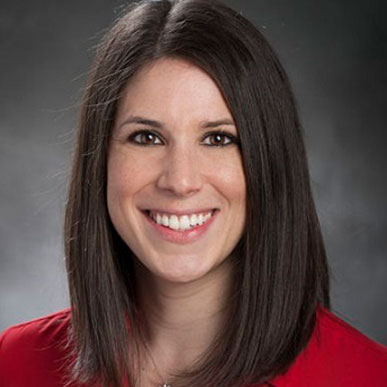 CARA MILIANTI, LCSW
Therapist & Coach
As a small business coach, consultant, and advisor, Cara has partnered with organizations in the human services industry to optimize operations and maximize results. With a specialization in management, program development, training, transition planning, and business continuity, Cara integrates the clinical and operational requirements to empower team effectiveness and business deliverables. Cara's partnership strengthens her business partners and elevates their organizational structure.
Earning a Bachelor's degree in Social Work from Indiana University and a Master's degree in Social Work from University of Illinois Jane Addams College of Social Work, Cara has immersed herself in a broad spectrum of professional engagements enabling her to deploy targeted intervention skills in interpersonal, family, group, community, and organizational settings.
Adults | Families | Life Transitions | Clinical Supervision | Leadership Coaching
NICOLE FRANCEN, PSY.D.
Clinical Psychologist
Dr. Nicole Francen is a Licensed Clinical Psychologist with a broad range of experience and a passion for working with children, adolescents, and transitional age youth. She specializes in working with individuals with Autism Spectrum Disorders and their families. 
Dr. Francen first gets to know the person, learns their interests and strengths and then works towards meeting client goals. Client goals often include: developing friendships and significant relationships, managing difficult emotions, improving social skills, establishing independence, and learning skills to be successful in school, work, and community.
Nicole creates an enjoyable and safe meeting place where a person feels valued and understood for being just who they are. She has worked on both sides of IEPs, in therapeutic day schools and public schools. She considers herself and advocate and an ally for families in schools and the community.
Dr. Francen earned her Bachelor's Degree from Elmhurst College and her Master's and Doctorate Degree from the Illinois School of Professional Psychology at Argosy University. She completed an APA accredited internship at San Bernardino County Department of Behavioral Health in California and her Postdoctoral Fellowship at New Connections Academy in Palatine (a therapeutic day school for high functioning children on the Autism Spectrum).  
Children | Adolescents | Special Education | Families | Autism Spectrum Disorders | Behavioral Issues | Anxiety | Social Skills | Clinical Supervision | Consultation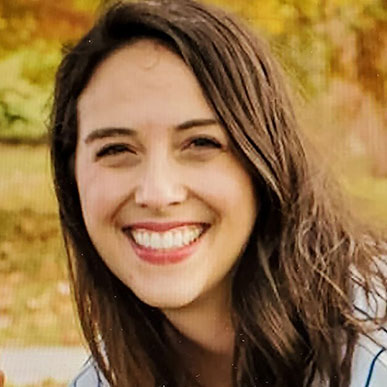 DARCY JOSEPHSON, M.S. CCC-SLP/L
Pediatric Speech Language Pathologist
Darcy is a passionate pediatric speech-language pathologist with over 15 years of professional experience serving as a licensed therapist in clinic, home, school, and hospital settings. She graduated from University of Illinois with a bachelor's degree in Speech Pathology and a master's degree in speech and hearing science from Saint Xavier University.
Darcy has worked as a school therapist most of her career, in elementary schools and therapeutic day schools. Most recently, Darcy was a senior therapist for Oak Tree Developmental Center in Chicago, providing therapy in-home through Early Intervention as well as clinic-based individual and group based speech therapy. This also included occupational therapy and physical therapy. She has treated a variety of populations such as children with Down Syndrome, expressive language delay, autism spectrum disorder, social language delay, and sensory processing disorder.
Darcy is currently a speech therapy provider and evaluator for Early Intervention serving DuPage county. She is a dedicated clinician who is creative in her ideas and exceptional at building meaningful relationships with families of young children.
As a resident of Elmhurst, she is excited to support the early childhood population and families of the community through a philosophy of building positive social relationships.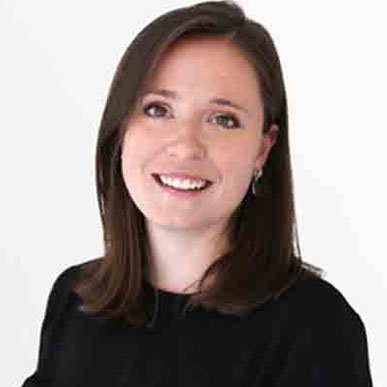 SALLY WELD, LCSW
Therapist
Sally is a Licensed Clinical Social Worker who specializes in psychotherapy for trauma and stress-related disorders, emotional regulation, anxiety, behavioral conditions and parental support. She has a passion for supporting people through challenging experiences towards growth, healing and change. 
Sally received her master's degree from the University of Chicago School of Social Service Administration where she focused on understanding the impacts of trauma across systems and within families. She also has considerable experience in mental health crisis work and is certified in crisis prevention and de-escalation.
Sally currently works as a Social Worker at Cabrini Green Legal Aid. Previously, Sally worked as a therapist at Mercy Home for Boys and Girls, Gateway Foundation, Spectrum Health Systems and Pacific Clinics. She has clinical experience with adolescents, young adults and adults with a focus on family work. She believes that healing and growth happen in the context of supportive, trauma-informed and strengths-based relationships. Sally joins with youth and families to navigate trauma, prolonged crisis, life changes, identity formation and differentiation.
Adolescents | Adult | Families | Trauma | Anxiety | Depression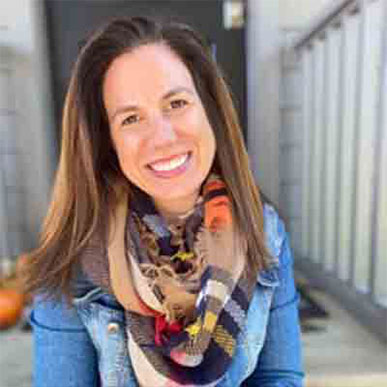 RACHEL MORRIS, M.Ed.
Learning Behavioral Specialist
As an Educational Intervention and Learning Behavioral Specialist, Rachel specializes in educating parents and guardians about the process to help learners receive meaningful support within their educational environment in order to fully access their learning and demonstrate understanding.  Rachel collaborates with parents and guardians to navigate this process by empowering them with information and resources in order to advocate for their child's educational needs. She believes that structured interventions and support make learning accessible, not easier. The difference between ease and access is an important shift in mindset about what must be true in order to learn while simultaneously acknowledging the diverse backgrounds and experiences which can create obstacles to educational access.
Rachel maintains that conflicting opinions shared through productive, respectful, and safe conversation produce optimal results, and help parents and guardians feel equipped to engage in a dialogue.
Rachel is a graduate of the University of Wisconsin – Madison, where she received her undergraduate degree in teaching.  She holds graduate degrees as a Learning Behavior Specialist age pre-K through 21 and Curriculum and Instruction Specialist with an English Language Learner endorsement.
Rachel has multiple years of experience as a public educator and special education coordinator. She believes that each member of an educational team must have an equal stake in planning and decision-making. The problem-solving process is weakened when stakeholders are under-informed, under-invested, or under consideration; this includes students and families.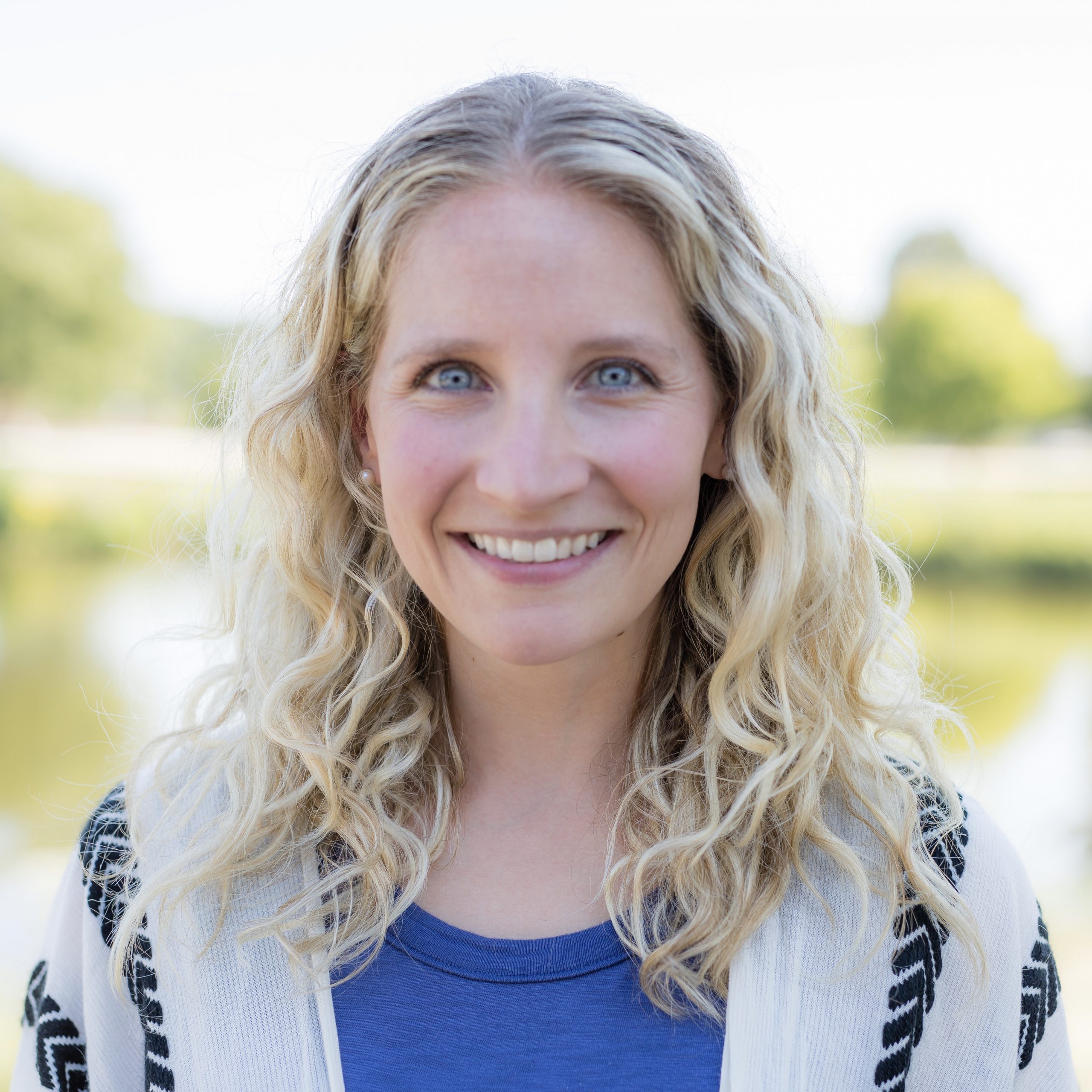 Julianne Pedi, LCSW
Therapist
Julianne is a licensed clinical social worker who specializes in clients post-injury or dealing with current medical issues, prenatal and postpartum care, trauma, and adolescents. She has a background in healthcare social work and believes that the best growth comes from treating both physical and mental health. 
Julianne earned her Bachelor's Degree in Psychology from Elmhurst College and Master's Degree from UIC Jane Addams School of Social Work. She worked for 8 years at Loyola University Medical Center in both the Emergency Room and medical units; and also acted as a liaison for home care and care management. Julianne has significant experience with adolescents and adults facing various physical and mental health challenges. 
She has expertise doing crisis intervention, counseling, and providing appropriate care and resources. Julianne has a passion for using a strengths-based and trauma-informed approach to navigate personal and family issues to promote change and break generational cycles.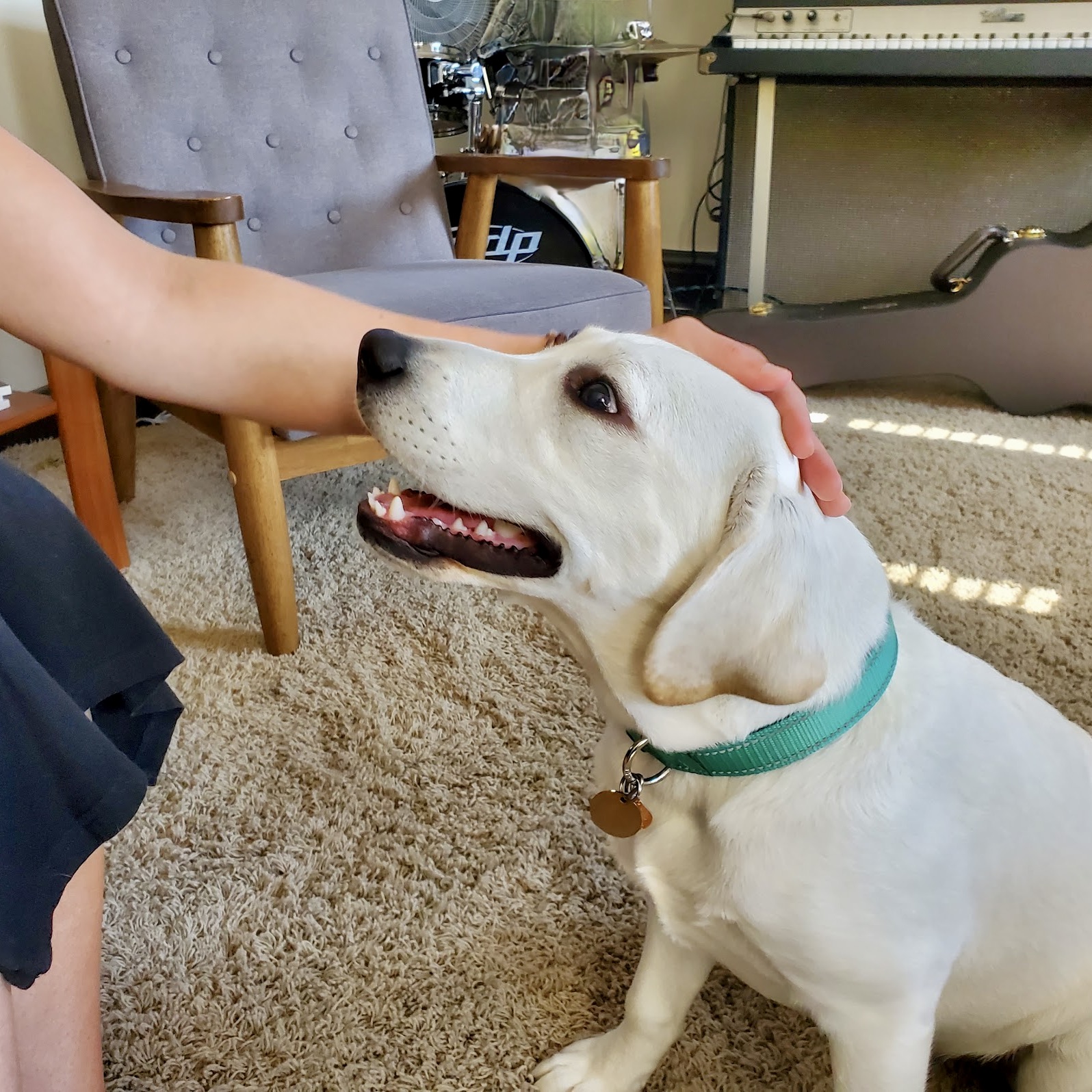 Barkley
Emotional Support Dog
Barkley is a kid-friendly, loving, and gentle Labrador. She enjoys visiting our clinical offices and greeting families who are comfortable with animals. She specializes in bringing comfort to clients who can benefit from emotional support. Emotional support dogs are companion animals that provide therapeutic benefits to people with medically diagnosed mental, intellectual, or physical disabilities. Unlike service dogs, emotional support animals do not require any training or licensing. That doesn't mean they're not helping, of course. People who struggle with trauma or loss often report that petting or sitting near animals helps them feel less anxious and alone. Barkley loves to lie quietly while our therapists meet with kids, teens, and adults.
Elmhurst Counseling is a premier therapy, counseling, and coaching firm located in Elmhurst, IL, serving adults, children, families & companies interested in optimizing health. Providing developmental therapies, wellness services, & career counseling, we help clients in Elmhurst, Oakbrook, Hinsdale, Downers Grove, Glen Ellyn, Wheaton, and Chicago communities.