We all enter parenthood with the hope that we'll do it right. As our kids don't come with instruction manuals, we read blogs, buy books, ask questions, and take notes about others' successes. We catalog the wins and losses from our own childhoods. With a blend of confidence and trepidation, we imagine cheerful, happy children and a joyful family.
Then life happens.
Our babies grow. They challenge us. We make mistakes. We lose our temper. We yell. We worry, feel frustration, and maybe even rage. We're embarrassed to imagine what others might think if they knew the truth about what happens behind closed doors. We lay awake feeling guilty and wonder where it all went wrong, and why we're so bad at this.
And yet… what if the point isn't blissful perfection?
Compassion and hope live in the mending process that occurs whenever we've messed up. With each misstep, we have an opportunity to model for our children that we can grow from the stumble. Kids develop a healthier sense of themselves every time they see us fix our mistakes and give ourselves grace. A connection broken and mended is often stronger than a connection never broken.
Not only is the goal of perfection a setup for failure, but its pursuit prevents growth. Our kids yearn to see how we navigate adversity and solve problems. For them, it's like watching a compelling sitcom. The plot toggles between conflict and resolution in each episode.
Kids only get to witness this when we give ourselves permission to struggle. They learn as we learn. We become authentically human in their eyes. They discover that not knowing what to do is okay because it leads to exploration. They come to see that mistakes are opportunities.
Parenting is hard. There is not a parent alive who hasn't been overwhelmed by the process. But in the end, when repair occurs, everyone benefits from the growth and closeness that comes from shared experience and understanding.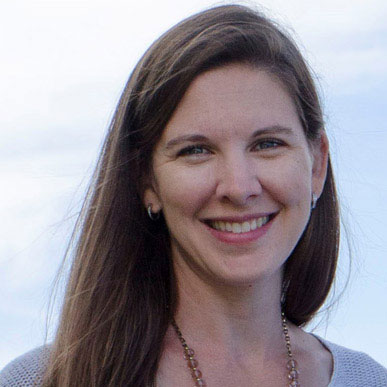 About the Author
Kerry Galarza, MS OTR/L is the Clinical Director and a pediatric occupational therapist at Elmhurst Counseling. She provides specialized assessment and intervention with children of all ages and their families. Kerry engages clients with naturally occurring, meaningful home-based methods to empower autonomy and maximize functioning.