Steve, our Executive Director, and Kerry, our Clinical Director, have a combined 60 years of experience treating kids and families in our community. Just when we think we have seen it all, a complex set of circumstances leads to a request for therapy that requires a new lens for assessment and treatment methods. What follows is a conversation about important questions that arise in our practice.
Have you noticed any new themes and patterns in typical family struggles since COVID?
Steve: While it can't necessarily be fully attributed to COVID, we are seeing a marked increase in anxiety symptoms. During the pandemic, kids, teens, and adults were challenged to cope with circumstances they had never before faced. The degree of safety concern was off the charts and previously acquired coping skills weren't enough. In the end, crisis creates opportunity. The need to step up coping strategies results in strengthened skills. You must fall to learn how to get back up.
Kerry: Many children are still catching up from lags in social learning. Social and emotional regulation development comes from multiple sources. Kids need to practice self-regulation out in the community where they're able to take part in all different types of feedback loops. COVID altered some of that learning. Additionally, caregivers who are coping with significant changes and stressors are often caught between a rock and a hard place when it comes to meeting everyone's needs, and this can have a rippling impact on relationships and resiliency.
What is the most common issue presented when families begin therapy?
Steve: Interestingly, it is a regression in development. This is the inevitable consequence of trauma. When our worlds are turned upside down, we return to the last successful coping period. For instance, if a child who has just mastered potty training goes through their parent's divorce, the most likely symptom will be bedwetting. We all step back one stage to enable comfort when under stress.
Kerry: Regardless of the behavioral difficulties families are experiencing, there's almost always a 'systems issue' occurring underneath that needs attention. This could be in the form of a mismatch between abilities and expectations (occurring outside of the individual), or a disruption of internal body signals and processing (occurring inside the individual). Once we figure out where the root of the problem lives, we can begin targeting it at the source.
The behavioral health system seems to be stretched. What's going on?
Steve: Need has outpaced resources. Acuity levels are higher than ever and the more experienced therapists who manage high acuity have full caseloads and waiting lists. The intensity of care has led many clinicians to leave the profession. It has become unfortunately common to make a call for services once your family has reached crisis level and not get a callback. Our practice is similarly at capacity and we are struggling to offer alternative referrals when we are unable to take a new case.
Kerry: Our society has been experiencing an unprecedented youth mental health crisis for a number of years. Extra psychosocial pressures created by the pandemic and current cultural climate (uncertainty, routine disruption, physical risk, social isolation, loss, etc.) have expounded on this. When adults are stressed, kids are impacted. The stigma around therapy has also been evaporating at a more rapid rate. People aren't hesitant to seek professional support for themselves and their kids.  
What's the best way to select a therapist?
Steve: Word-of-mouth referrals are always the most reliable. The goal is to find the ideal match between the family's needs and the therapist's skills. Beyond that, chemistry matters. Research shows that the greatest predictor of positive clinical outcome is the degree of connection between the client and the therapist from the client's perspective after the first session.
Kerry: It's important to find someone who you feel comfortable with, someone who takes the time to understand your needs and your goals, and someone who is willing to do the hard work required to address them. It's equally important to find someone who fits the logistics of your situation – it doesn't make sense to drive an hour away if it disrupts the flow of your family and creates new difficulties. Family, friends, and educators are often dependable sources for referrals.
What should clients expect when they embark on a therapy engagement?
Steve: First and foremost, respect. We want to understand the world through your eyes. No judgment. Unconditional acceptance. We begin with the understanding that everyone is doing their best. We seek to collaborate with our clients in answering the question, "What would need to be true to make this situation make sense?" Once we've gathered an accurate picture of the family's challenges, we partner in solving problems and strengthening resources.
Kerry: As in any relationship, sufficient time is taken to build rapport and establish a level of trust. This can be especially important in pediatrics, when oftentimes the child themselves didn't initiate the therapy process. Creating a safe, welcoming environment for younger clients is vital because when kids are comfortable, the engagement is more meaningful, and true growth and learning begin to happen at a much higher caliber.
Do you have any guidance for families whose everyday struggles don't cross the threshold for needing professional help?
Steve: Although counterintuitive, don't be too quick to make the symptoms of struggle go away. Looking the problem straight in the eye helps you understand its source. Although relieving discomfort makes you feel better temporarily, the roots of the problem grow deeper when unattended and the symptoms are sure to return. There is always a reason for struggle, even when it isn't immediately apparent. Enduring the pain until the reason becomes clear not only fuels understanding, but it builds coping skills.
Kerry: It might sound simple, but slowing down the pace of life regularly enough to have open-ended and nonjudgmental conversations with key family members can be a tremendous help in resolving struggles. All families benefit from routine check-ins to safely explore viewpoints, feel heard, acknowledge hurt, and problem-solve together – and yet, we rarely take the time to do this. Community support can also be tapped less formally in the form of educators, caregivers, neighbors, and friends. You're never alone in your struggle, and odds are great that somebody nearby can relate to your plight. It just takes reaching out.
What makes the Elmhurst Counseling practice special? Families have many options. Why your team?
Steve: I am proud to anticipate our 40th year helping Elmhurst families when the calendar transitions from 2023 to 2024. We know the community and the community knows us. We have come a long way since 1984, and we have adapted effectively to the changes in the delivery of healthcare services. We are fortunate to have a deeply experienced interdisciplinary team of clinicians with open-minded diagnostic approaches to today's family challenges.
Kerry: Elmhurst Counseling takes a wide-lens approach to therapeutic services that incorporates mind, body, and environment. We recognize that symptoms of our individual struggles can appear in both our psychology and physiology. The merging of these elements gets to the heart of the challenge, and ultimately, leads to the most effective path of treatment.
The choice to engage a therapist is a big decision. You are essentially inviting a professional into the delicate web of your family dynamics. Whether treating the child, the marriage, or the whole family unit, everyone in the system is impacted. In the end, our job is to put ourselves out of a job by equipping families to be their own therapists, so you no longer need us. Until then, we are humbled to be invited into your home.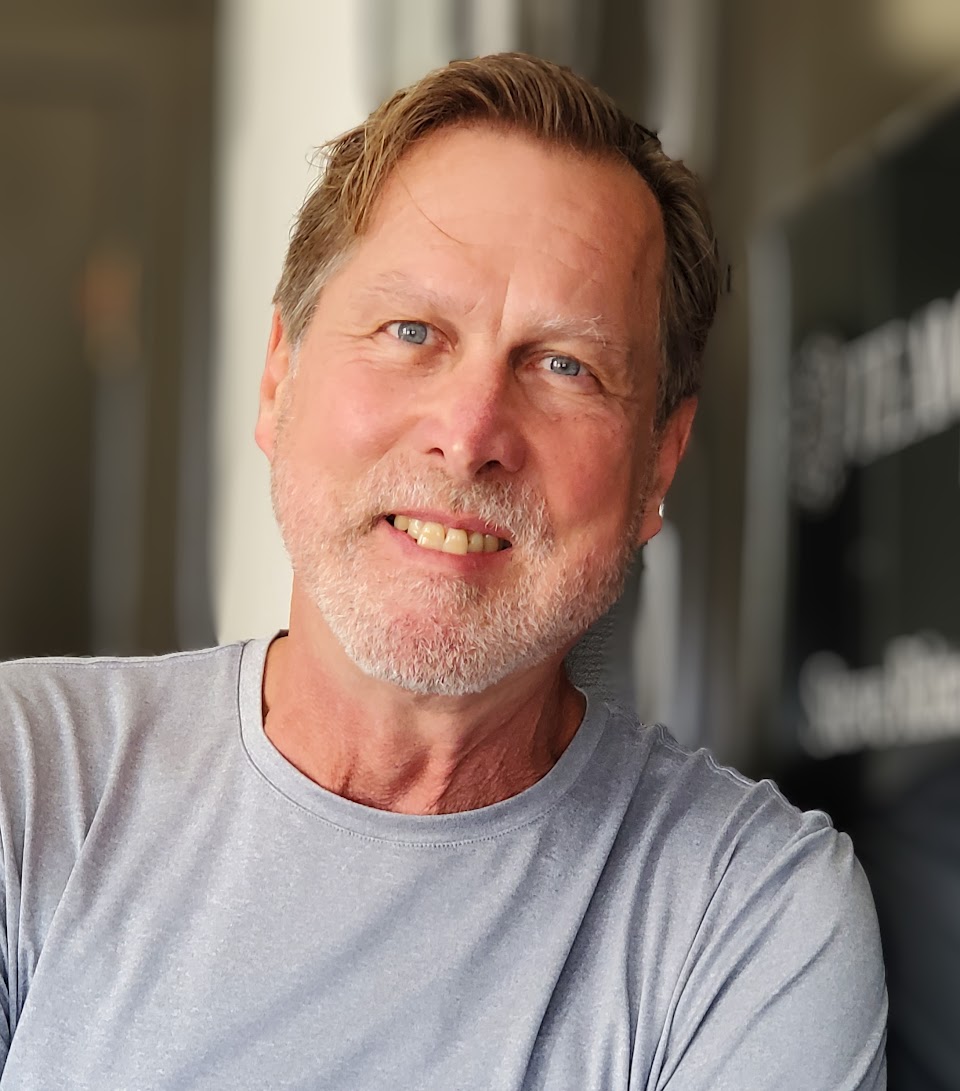 About the Author
Steve Ritter, LCSW is the Founder and Executive Director of Elmhurst Counseling. He has served as a teacher, author, consultant, human resources director, health care administrator, and licensed clinical social worker since 1977. A fellow of the American College of Healthcare Executives, Steve has provided coaching, therapy and team development services to thriving schools, businesses and organizations.