For many families, the end of the school year means the start of trips to amusement and water parks. Unsurprisingly, my personal experience of those outings has steadily shifted as my children have grown from toddlers into teens. The change has been a pleasant one, but maybe not for the reason you're thinking.
When my kids were small, visits to entertainment parks meant a lot of stress. As someone who's easily overstimulated anyway, I had to brace myself against overlong days and too much of everything. Too much activity, too much noise, too much interaction. The depletion of my energy would begin just thinking about the variations of 'too much' that were about to drain my parental reservoir.
Beyond that, my natural tendency towards hyper-vigilance didn't help matters. I tried to manage every facet of every moment. One of my kids was always on the verge of getting hurt, so I was always braced in the ready-stance that moms assume to prevent catastrophe. I frequently operated from a flight-or-fight mode, and I desperately tried to stay in control.
Metaphorically, it felt like a constant ride on the Tilt-a-Whirl. My hands stayed gripped tightly around everyone's wants and needs, and sometimes I had to muscle everything in the opposite direction to prevent my family from spinning out. I didn't know when I'd be able to stop to catch my breath, and during the brief calm moments, it was all I could do to try not to feel dizzy.
In fact…that's pretty much how parenting very young kids felt for me in general.
Now that my kids are older, their immediate needs have lessened. They also (usually) do a better job of exercising responsibility, independence, and self-control. You'd think their new autonomy would allow me to loosen the reigns. But here's the surprise: their blossoming maturity hasn't reduced the opportunities for parental stress. It has just changed the source of anxiety and, needless to say, the stakes are higher.
At every new age, there are just as many moving parts and endless ways for me to try, and fail, to control the experience. Eventually, I figured out I had a decision to make. Should I continue to wear myself out by tightening my grip and trying to muscle things in the 'right' direction (read: 'my' direction), or just disembark from the Tilt-a-Whirl?
If you haven't already guessed, I chose to hop off that ride. The Tilt-a-Whirl was supposed to be fun, but when it came down to it, it was mostly making me feel sick. I do accidentally step back on it sometimes, but I spend the majority of my time on a different attraction these days.
It's the Lazy River for me now.
I'm liking the Lazy River parenting style much more. I get to relax, go with the flow, and savor the ride. That's not to say I'm not actively engaged in the chaos of raising kids. I often crash and need to push off again in order to course-correct. I get turned around plenty and sometimes I'm seriously stuck. Even so, I know I'll get back on track with a little space and some gentle momentum.
On the Lazy River, I'm still guiding the experience. But now I'm slowing down, taking things as they come, and happily soaking it in as I go. Best of all, I'm no longer dizzy.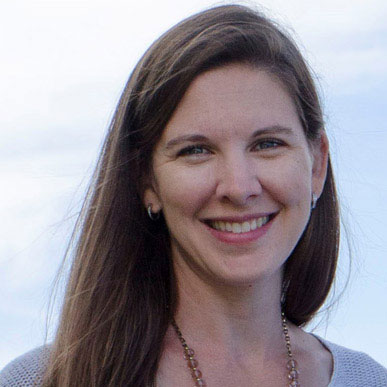 About the Author
Kerry Galarza, MS OTR/L is the Clinical Director and a pediatric occupational therapist at Elmhurst Counseling. She provides specialized assessment and intervention with children of all ages and their families. Kerry engages clients with naturally occurring, meaningful home-based methods to empower autonomy and maximize functioning.