What's the first thing that comes to mind when you think of your last fight? It doesn't matter if it was an argument with another adult or your child. In either case, your recollection probably starts with all the ways that person wronged you.
We can't help but cast ourselves as the main character in our personal narratives. We're each the center of our own universe. The most mature among us can recognize that there are two sides to every story, but when emotion comes into play, that skill usually goes right out the window. Vulnerability equals self-absorption: it's instinctual and protective.
It's easy to get stuck when we're vulnerable. But there's a workaround if we spend time cultivating it. First, imagine we each incubate seeds of feeling inside us. Seeds of happiness, pain, safety, sorrow, awareness, love, contentment, worry – all within each person, and all vying for time in the sun. If we pay attention, we can see them as clearly as the outfit someone's wearing.
Next, think about which 'feeling seeds' have been fertilized most inside the person you're facing. It could be that pain grew wild and unchecked for years, and has been choking out the other seedlings. Maybe safety hasn't been watered very much lately and is struggling to take root. For some, an unresolved trauma might have altered their soil conditions.
It's very likely the fight was more about the state of their greenhouse than what appeared to be the triggering event. And it's just as likely that your response was more about the state of your own greenhouse rather than the surrounding circumstances. Both are usually true.
So next time, think about trying something different. Instead of nurturing the defensive seedlings in the midst of a conflict by pouring water on neglect, anger, and inadequacy, look for the positive seedlings that could use more TLC. Giving those helpful seedlings of love, appreciation, and understanding some nourishment will greatly benefit you both.
Because when it comes down to it, we're all living in the same garden.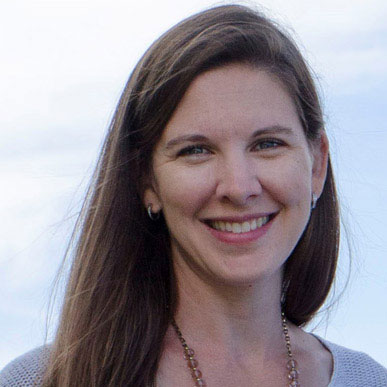 About the Author
Kerry Galarza, MS OTR/L is the Clinical Director and a pediatric occupational therapist at Elmhurst Counseling. She provides specialized assessment and intervention with children of all ages and their families. Kerry engages clients with naturally occurring, meaningful home-based methods to empower autonomy and maximize functioning.