Question: do you spend more time on housekeeping or homemaking? There's a subtle emotional difference, and each has its own spin. Although there's plenty of crossover between the two, the distinction is real. The question already ignites our biases.
So, before we go any further, let's quickly get an outdated stereotype out of the way. This is not a discussion about Donna Reed-caliber housewives in scalloped aprons and lipstick, vacuuming already-tidy living rooms. What we're really talking about here are the countless ways we intentionally craft and manipulate our living spaces – in other words, the specific roles we all play in our relationships with our homes. Let's begin with two definitions:
Housekeeping is creating and maintaining an environment of cleanliness, order, and beauty.
Homemaking is creating and maintaining an environment specific to the needs, comfort, and harmony of your family and friends.
Most of us serve both roles. Knowing which one you tend towards starts with figuring out your central priority. What truly drives you as you clean-up, set-up, and fix-up your home? Are you most excited by having people 'oo' and 'ah' when they come over? Or are you more energized by arranging things to improve how you and others experience your space?
Beautifying and caring for your home usually has the bonus perk of boosting some family comforts. However, if your main goal is having a magazine-worthy abode and curb appeal that earns long glances from passers-by, you're likely in the realm of housekeeping.
Homemaking starts from another place altogether. Homemaking is about promoting a welcoming vibe and anticipating people's needs. It's about creating ease and facilitating everyone's well-being. Your home speaks uniquely to everyone who enters or lives in the space. It aims to make the space work for the people's interests by maximizing the intersection of feeling and function.
Homemaking is personal, and it's meant to flow with the times. It's a dynamic and adaptable endeavor that evolves over time based on changing family needs. Even shifts in geography don't have to alter the homemaking process much. For example, one can execute a near-exact version of it in a vacation rental. The central component of homemaking lives in the family system.
Housekeeping can evolve and be flexible, too, but it's more often based on routines that depend on external priorities. Housekeeping tends to go on hiatus when there's a disruption to schedules or you're on vacation. It can be outsourced completely to professionals. It's often based on a one-size-fits-most methodology. Homemaking, on the other hand, is as unique as the individual orchestrating it.
This is never an all-or-nothing state of affairs. In reality, we each do both. Mopping the kitchen floor is not warm, fuzzy, or personalized, but it is necessary. Designing a beautiful room, while incorporating the latest decor trends, still requires taking your family's needs into account.
Whether the scales tip toward housekeeping or homemaking simply depends on where you're placing the bulk of your focus. This brings us back to our original question: How do you allocate the priorities of your time? And then, a bigger question: How would you like to spend more of your energy going forward? Clean and beautify the space, or create a warm and welcoming place?
Space or place?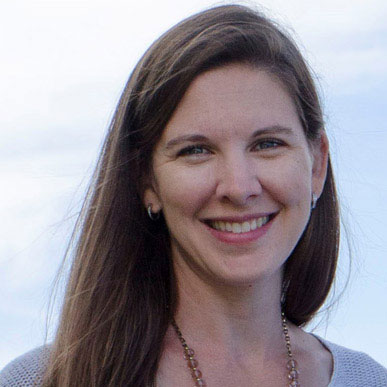 About the Author
Kerry Galarza, MS OTR/L is the Clinical Director and a pediatric occupational therapist at Elmhurst Counseling. She provides specialized assessment and intervention with children of all ages and their families. Kerry engages clients with naturally occurring, meaningful home-based methods to empower autonomy and maximize functioning.