Widen the Lens: 
Hidden Forces That Shape Kids
Often the forces that shape kids are not visible. This book will allow you to slow down and contemplate new ways of understanding your family's and child's circumstances, in ways big and small. In the harried pace of life, we don't often take the time to simply look around and gather our thoughts. Do yourself a favor, and allow this book to help you consider if the routines you take for granted are leading to the outcomes you want.
Widen the lens. Step back, see the big picture, rethink your parenting approach, and then share your insights with your family, friends and colleagues.
Using real-life examples and straightforward guidance, Widen The Lens: Hidden Forces That Shape Kids will allow you to:
Identify which environmental influences are acting on you and your child.
Consider if the routines you take for granted are leading to the outcomes you want.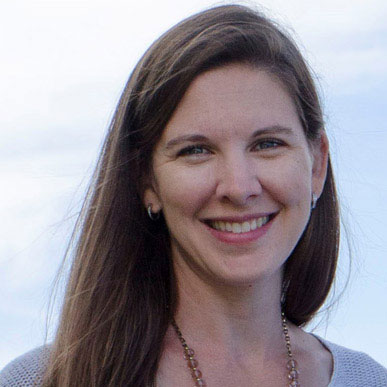 Kerry Galarza,
MS OTR/L
Kerry is a pediatric occupational therapist and the Clinical Director at Elmhurst Counseling. She provides specialized assessment and intervention with children of all ages and their families. Kerry engages clients with naturally occurring, meaningful home-based methods to empower autonomy and maximize functioning. While providing focused experience in sensory processing disorder and emotional regulation, Kerry partners with the network of professionals collaborating in the targeted care of each child's circumstances. Kerry also provides family-centered occupational therapy services addressing a range of developmental delays in collaboration with the Illinois Early Intervention Program.
Earning her Bachelor's degree in Environmental Sciences and a Master's degree in Occupational Therapy from the University of Illinois, along with extensive training and an Associate's degree in Psychology from the Chicago School of Professional Psychology, Kerry specializes in helping her clients navigate the impact of the environment on their ability to thrive holistically.
Elmhurst Counseling is a premier therapy, counseling, and coaching firm located in Elmhurst, IL, serving adults, children, families & companies interested in optimizing health. Providing developmental therapies, wellness services, & career counseling, we help clients in Elmhurst, Oakbrook, Hinsdale, Downers Grove, Glen Ellyn, Wheaton, and Chicago communities.