What happens behind the closed door of the therapy office is often a mystery. By necessity, it's confidential. Yet beyond the personal details, every clinical alliance unfolds in predictable stages. First, there's an identifiable beginning, a middle, and an end. Next, each of those stages can be teased apart into those same three categories. In other words, there's a beginning, middle, and end of the beginning stage, the same three phases are found within the middle stage, and finally, the same three phases are within the end stage. All in all, nine stages.
Now that you've been thoroughly confused, let's take a glimpse at each of the nine stages of the clinical alliance in an imaginary 20-session engagement:
Beginning
Early-Beginning (sessions 1 – 2):
Welcome the client and invite a healing/learning partnership.
Mid-Beginning (sessions 3 – 4):
Gather a comprehensive history with unconditional support and acceptance.
Late-Beginning (sessions 5 – 6):
Engage in a working alliance with defined goals and expected outcomes.
Middle
Early-Middle (sessions 7 – 8):
Maintain a holding environment for pain, struggle, and collaborative discovery.
Mid-Middle (sessions 9 – 11):
Investigate the relationship between the client's history and current circumstances.
Late-Middle (sessions 12 – 13):
Invite a new understanding of recurrent cognitive, affective, and behavioral themes.
End
Early-Ending (sessions 14 – 16):
Teach and practice healthy coping strategies to support a corrective experience.
Mid-Ending (sessions 17 – 18):
Empower the transition of gains from the clinical alliance to relationships outside of therapy.
Late-Ending (sessions 19 – 20):
Review progress, anticipate future challenges/coping plan, and facilitate emancipation.
Clean and simple, right? Establish a working partnership. Gather history and set goals. Create a safe environment to explore the relationship between past traumas and current struggles. Teach coping skills. Test them outside the therapy setting. Set the client free.
As therapists, our job is to put ourselves out of a job by making our clients their own therapists.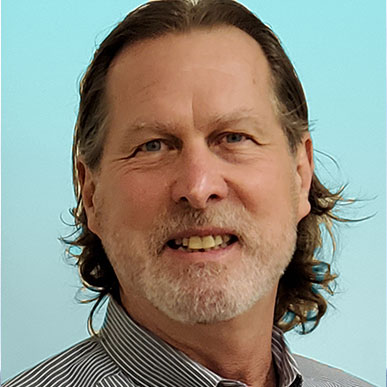 About the Author
Steve Ritter, LCSW is the Founder and Executive Director of Elmhurst Counseling. He has served as a teacher, author, consultant, human resources director, health care administrator, and licensed clinical social worker since 1977. A fellow of the American College of Healthcare Executives, Steve has provided coaching, therapy and team development services to thriving schools, businesses and organizations.