PERSONAL &
EXECUTIVE COACHING
Individuals transform with focused coaching
EXECUTIVE COACHING
Executive & Leadership Coaching Philosophy
Professional identity and direction are inseparably tied to the personal history and challenges that define the life story of our clients. The same patterns thread through each. Accordingly, a leadership coaching/consultation arrangement is shaped to support the themes that best empower the client's natural strengths in the spectrum of their transactions within and outside of their career path. A goal of continuous growth that leverages insight to create action is stated and tracked.
We offer executive coaching for managers and entrepreneurs of organizations and businesses. Empower your leadership team to align strategy with results to business continuity and adaptability.
Common goals our clients face:
Improve interpersonal skills and relationships with others
Delegate more effectively and manage time better
Enhance emotional intelligence
Become more assertive and act more decisively
Increase confidence as a leader
Become more effective communicator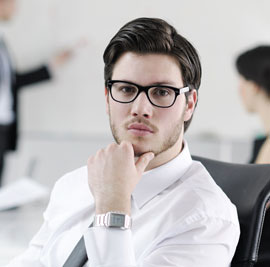 EXECUTIVE COACHING APPROACH
A Learn-Assess-Evolve model is employed to assist the leader in moving forward with clarity. Executive coaching partnerships begin with basic training focused at the anchors of:
Healthy relationships. Effective teams. Continuous growth.
With this as a foundation, an assessment of strengths and competencies is conducted with standardized tools and voluntary feedback. Collaborative goal setting aligns growth with life-theme interests, organizational opportunities, and professional development readiness.

Contact
Frequency, pace and communication mediums are all negotiable. Typically, an every-other-week format is standard in executive coaching circles. Alternatively, weekly, monthly, or bi-monthly paces are also options.

Progress
Progress is tracked with accountability and focus for immediate, near-term, and long-term impact. Leaders clarify goals, build trust, take smart risks, and respond to change with poise.

Investment
Depending on the anticipated pace/intensity of the work and the agreed-upon blend of in-person, phone, and e-mail support contact, a monthly retainer fee is negotiated and reviewed periodically for appropriateness.
Trusted by small & large companies.
"Steve is an extraordinary leader and a gifted advisor and coach. He has exceptional insight into people and their motivations, and is a lifelong learner who embraces best practices and applies them in all that he does. I cannot recommend him more highly."
Co-founder Shields Meneley Partners
Confidential Advisor to C-Suite Executives and Boards
"Steve provided executive coaching services and made a significant difference for a highly valued executive. I recommend his expert services delivered very professionally."
Director of Administration & Human Resources – GTCR, LLC
"Steve and his team embrace cutting edge philosophies to leverage the best qualities of individual team members that result in overall organizational success. Steve's unique ability to understand what motivates individuals and how they react to certain environments is a refreshing approach to team management."
Global Payments & Cash Management at HSBC Bank USA
Let's Connect
Get Started Today!
Midwest Institute is a premier counseling, coaching and therapy firm located in Elmhurst, IL, serving adults, children, families & companies interested in optimizing health. Providing developmental therapies, wellness services, career counseling & executive coaching, we help clients in Elmhurst, Oakbrook, Hinsdale, Downers Grove, Glen Ellyn, Wheaton, and Chicago communities.